OpenIAM est la solution de « Gestion des Identités et des Accès » OpenSource ; elle permet une gestion centralisée des accès aux applications et aux services informatiques d'une entreprise.
Les bénéfices apportés par OpenIAM sont très nombreux :
. réduction des coûts : la gestion des nombreux couples « identifiant-mot de passe » est simplifiée,
. amélioration de la sécurité du système d'information et des données : les bonnes personnes ont accès aux bonnes ressources au bon moment avec le bon mot de passe,
. prise en compte immédiate des modifications de droits d'accès et/ou des profils utilisateurs dans le système d'information,
…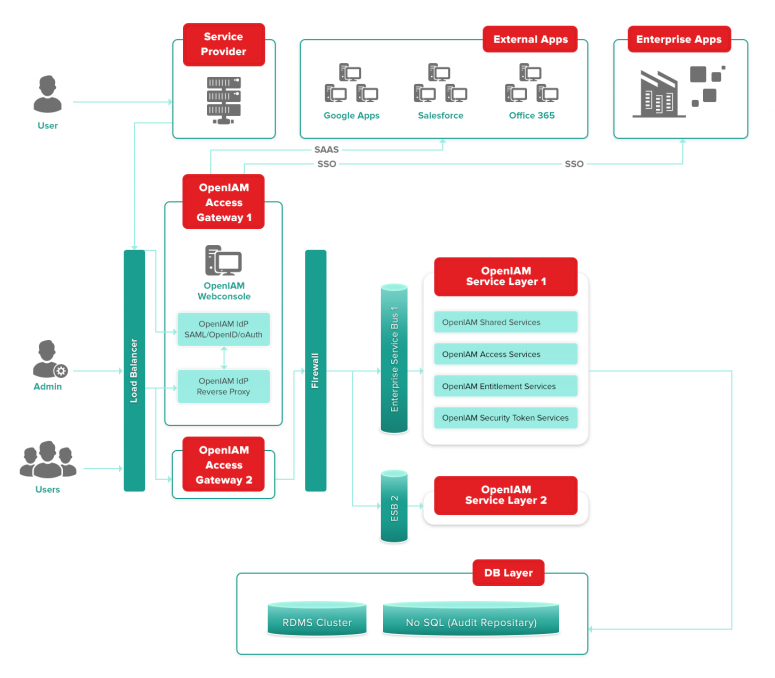 La solution OpenIAM comprend 2 modules.

« Identity Governance » pour une gestion uniforme, sécurisée et automatisée des données utilisateurs.
Ce module comprend notamment des services de
User life cycle management
Self-service portal with forgot password
Credential provider for Windows, Mac, Linux
Active Directory Password filter
Workflow based Request approval
Access Review / Certification
Audit and Compliance
Integration API – REST & SOAP

« Access Manager » pour une authentification unique des utilisateurs ; un « Single Sign-On » (SSO) via les protocoles SAML 2, oAuth2 ou OpenID Connect.
Ce module comprend notamment des services de
Authentication (Password, Certificate, Social login, OTP)
SSO and federation
Reverse proxy
Session management
Authorization (RBAC)
Integration API – REST & SOAP